Comradery, Personalized Attention,

Awesome Workouts, and More!
Too many powerful people quit the gym when they get bored, hurt, or don't see the results they were after. Fuel's individualized approach to small group training keeps members engaged, improves overall fitness and creates sustainable changes in their health.

To learn more about Small Group Classes, just fill out the short form on your screen!

Fun in Numbers
Everyone could use a cheerleader (or twelve) when sweating it out. Peer support keeps us all moving forward—plus sweating just sucks less when you're not doing it alone.
Individualized Attention
With classes capped at sixteen, our trainers can dedicate time to each member—ensuring everyone is moving safely and powerfully!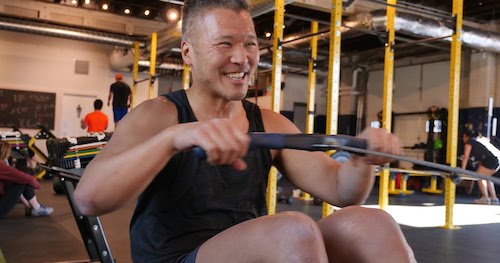 Keep Track Of Your Workouts With WODup
Our workout tracking software allows you to see our workouts, measure your progress, and join the Fuel Training Club community as they cheer on your success. Motivation, supportiveness, and being better won't be a problem when you follow this system!
Dynamic & Progressive Programming
Every day brings a new & engaging workout, and we build on movements week-to-week and month-to-month so members can track meaningful changes in their performance.
Scaling for All Skill Levels

First-timers will feel comfortable & confident joining any workout and rubbing shoulders with a 1,000-club member at Fuel. We take a personal training approach with each participant and modify workouts to fit your abilities and goals—whether that means building fundamentals or pushing new PR's.

Enroll in Toronto's Ultimate Small Group Classes Today!
Where you're starting out doesn't matter. It's all about where you're going. At Fuel Training Club, we'll get you where you need to go so that you can look good and feel even better. See for yourself why we're Toronto's #1 destination for health and wellness... the first step in your journey is only a click away.
To find out more about Small Group Classes, just fill out the short form on your screen!
Our small group classes Classes Are Located In
Fuel Roncesvalles
Fuel King West
Fuel King East